Manduca All-Weather cover
The All-Weather Cover withstands rain and wind. This Manduca babywearing cover is ideal for transitional weather.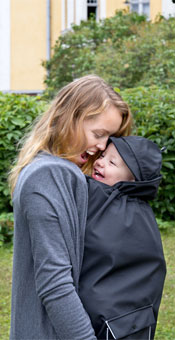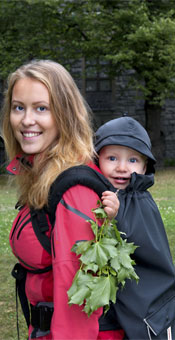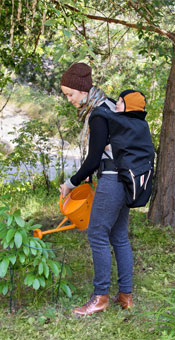 The covers waterproof membrane (> 5000 mm of water) guarantees your child will stay absolutely dry! An extra-large sou'wester with a wide rim protects your baby from the rain, and the flapped pockets keep your hands dry, too. Since it is still ultra light and breathable, the All-Weather Cover is simply ideal for transitional weather.
Tip for cold days: All-Weather Cover combined with the Cold Weather Insert is an ideal solution for the winter season.
Buying the Manduca cover? It is easy, use our online order form.
Material: Outer shell: 100 % Polyester
Inner lining: 100 % Polyester
Membrane: 100% Polyurethane