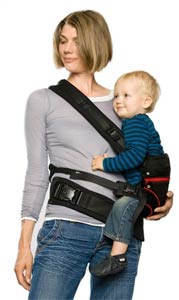 Manduca baby carriers
perfect for newborns
for kids until the age of 4
M-position
carrying on your front,
back,
or hip
very comfortable
Want to learn more about the Manduca? Find out more about our wonderful and comfortable baby carrier here:

News
We present three new designs: Hello Manduca CircadelicGrass, CircadelicSea and CircadelicWine!

Buying the Manduca
Have you found your favourite? Perfect! Buying from our website is so easy.
About the Manduca
With the Manduca carrier you have the flexibility to hold your baby on your stomach, back or hip. There are several designs available in the following colours: nature, black, petrol, red, brown ...
We introduced the manduca baby carrier in January 2008 and since then we have been pleased to have received so much positive feedback from parents. Midwives have been recommending the Manduca as the optimum ergonomic carrier for babies and parents and it has also been nominated for the Child and Youth Innovation awards 2007.
Baby carrier by Manduca
Manduca baby carriers are among the best on the market. They are made of high-quality materials and construction and are comfortable for both parents and babies. Manduca baby carriers distribute the baby's weight evenly, which is important for both the baby's comfort and the parents' backs. They are also adjustable to fit different body types and sizes, making them a good choice for parents and babies of all shapes and sizes.
Manduca pure cotton
Manduca baby carriers are made from 100% organic cotton. This is important for several reasons. Firstly, organic cotton is gentle on your baby's skin. With manduca's pure cotton carrier, you don't have to worry about your baby's delicate skin being irritated by synthetic materials. Secondly, organic cotton is a sustainable fabric. It is grown without the use of harmful pesticides and herbicides and is therefore better for the environment. And finally, organic cotton is a durable fabric. It lasts even after repeated washing and wearing, so you will enjoy your manduca carrier for years to come. Thanks to manduca's use of pure organic cotton, you can feel good about wearing your baby in it.
Baby back carrier
Manduca offers a variety of carriers that allow parents to wear their baby on the front, hip or back. Each position has its own advantages, but for older babies and toddlers, wearing them on their back may be the best option. When worn on the back, manduca baby carriers distribute the weight evenly and support the baby's head and neck. In addition, many manduca back carriers are equipped with a sun canopy that protects against harmful UV rays. For parents who want to have their hands free but still want their child close to them, a manduca back carrier is the perfect solution.
Manduca First - the baby carrier
The Manduca First is a great option for parents looking for a baby carrier that grows with their child. With its adjustable seat and back extension, it can be used as a head and neck support for newborns or as a shoulder support for older children. The back extension can also be opened quietly during carrying so that restless babies can be stabilised easily. In addition, the Manduca First is made of soft organic cotton and is therefore gentle on your child's skin. Manduca's signature sleep bonnet provides additional support for your child's head and neck when they fall asleep in the tummy carry position. Overall, the Manduca First is a versatile and comfortable baby carrier that you can use for years to come.
Twist - the simple
The Manduca Twist is the perfect baby carrier for those looking for something light and simple. Manduca only uses organic cotton for its baby carriers, so you can be sure that your baby has the best possible material on their skin. The baby carrier is also affordable, so everyone can enjoy its benefits. The Manduca Twist is also ideal for newborns as it holds them in the M-Position®. This position is important for proper development and prevents problems like flat head syndrome. The baby carrier also has an adjustable back section so that it can grow with your child. Manduca really thought of everything when they designed the Manduca Twist!
Manduca XT - the all-in-one baby carrier that grows with your baby
The Manduca XT is a baby carrier that is perfect for newborns through to toddlers. It is made from 100% organic cotton and has a variety of features that allow it to adapt to the size of the child. The baby carrier is also stylish and available in many different colours. It is a good choice for all parents who are looking for a comfortable and adjustable baby carrier.
marsupi® baby carrier
marsupi® is a baby carrier that is easy to put on and provides an orthopaedically correct fit for your child. The marsupi® carrier has a lightweight tummy and hip design and features a unique velcro system. This makes the baby carrier easy to adjust to your child's size and provides support and comfort for your baby. marsupi® is an excellent choice for anyone who wants to put their child in a baby carrier quickly and easily. The marsupi® carrier is also a good choice for parents looking for an ergonomic and comfortable carrier. With its unique velcro system, the marsupi® baby carrier is adjustable to your child's size, making it the perfect fit for any baby. marsupi® baby carriers are machine washable and available in a variety of colours and designs. Whether you are looking for a baby carrier for everyday use or for a special occasion, marsupi® has the perfect baby carrier for you and your family. Try marsupi® today!
Wickelkinder GmbH

The design of the Manduca baby carrier was developed by the manufacturer, Wickelkinder GmbH in Germany. In addition to its own Manduca baby carrier, Wickelkinder also sells other products for babies and pregnant women. With the distribution of special accessories for and during pregnancy and breastfeeding, the company Wickelkinder has also made a name for itself as a wholesaler that stands for quality in the area of baby and children's products.
Shipping to the following countries within the European Union is possible:
Austria, Belgium, Bulgaria, Czech Republic, Denmark, Estonia, Finland, France, Germany, Great Britain, Hungary, Ireland, Italy, Latvia, Lithuania, Luxembourg, Netherlands, Poland, Portugal, Romania, Sweden, Slovakia, Slovenia and Spain.