Manduca Baby Carrier Cover MaM 4-Season Deluxe
The Manduca Baby Cover is an all-rounder in every season. With the 4-Season Manduca Baby Carrier Cover your child will be extra protected against wind and weather.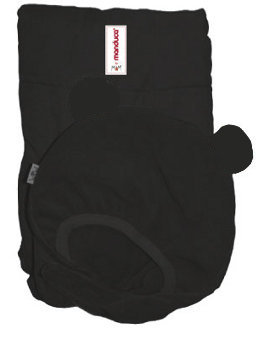 If you like to walk on a windy summer day or with your family in autumn, the 4-Season cover is suitable for every season. The cover can be used all year long as additional cover for baby carrier. Thanks to the breathable fabric of the casing, the cover is perfect for the baby and you.
Do you want to order Manduca cover MaM 4-Season online? Buy it now at our order form.
Material: Bonded technical jacket (All Weather) fabric with wind-waterproof and breathable membrane (MaM*tec > 5000 mm) and polar fleece lining (Fleece weight is 180 g/m2)
Colour: black/plaid