Manduca fitness workout: Kanga Training DVD Vol. 2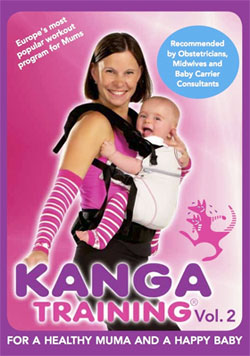 For a healthy mum and a happy baby. Kangatraining is specifically designed for you and your baby. Many thousands of babies have slept peacefully while their mums have worked out. While you are getting into shape, your baby will love being close to you!
Kangatraining
full body workout
gentle exercise to strengthen your pelvic floor
LOTS OF FUN!
Kangatraining is recommended by obstetricians, midwives and baby carrier consultants. Manduca baby carrier is perfect to start Kanga fitness workout now. You want to order, click here.
Kanga DVD includes:
Workout in four languages: English, French, Spanish, German
Foreword: Midwife Dr. Heide Diernegger & Carrying consultant Michaela Lehner
60 mins. Kangatraining - 3 levels, 3 intervals
30 mins. Kangaburn - best workout after Kangatraining. Burn up to 800 kcal!
20 mins. KangaTV - Entertainment for the entire family
Running time: 132 minutes.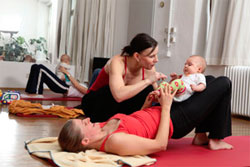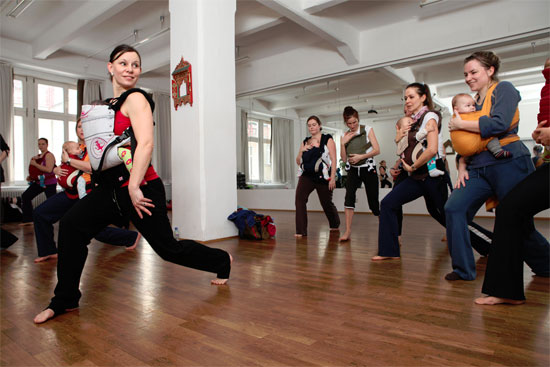 Let's Kanga! Your baby will love it! Go to the order page now.